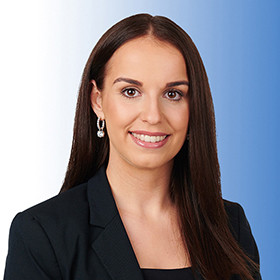 Krete Kallaste
Lawyer
Email: krete.kallaste@concordia.ee



Krete Kallaste is a lawyer at Concordia Attorneys-at-Law. Krete mainly assists attorneys in judicial proceedings and matters related to the resolution of civil disputes, helping them to prepare various procedural documents. She specializes in family law.

Krete has a Master's degree from the Faculty of Law of the University of Tartu. Krete has previous work experience at the Harju County Court and AS SEB Pank. Krete has completed traineeship at the Western District Prosecutor's Office.

The working languages of Krete Kallaste are Estonian and English.