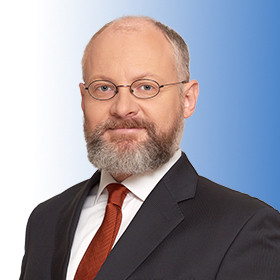 Mihkel Tasa
Of counsel, Member of the Board
Email: mihkel.tasa@concordia.ee



Mihkel Tasa acts as a counsel to Concordia's attorneys, and he does not provide legal advice to the clients. He is mainly specialized in corporate law and contract law, but he is also active in the areas of acquisitions, bond issues and property transactions. He has an extensive experience in administrative law and constitutional law, incl. building and planning law and public procurements.

Mihkel Tasa has composed an analysis on Chapter 3 of the Constitution of the Republic of Estonia for the Constitution Assessment Committee of Estonia established by the Government. He also participated in preparing the draft Code of Civil Procedure which entered into force on 01.01.2006.

The working languages of Mihkel Tasa are Estonian, English, German, Finnish and Russian.