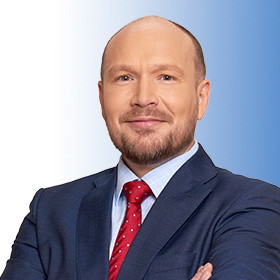 Ott Saame
Attorney at Law, Member of the Board
Email: ott.saame@concordia.ee



Ott Saame advises and assists clients mostly in business and contract law issues. He also represents clients in civil law matters both in courts of law and in arbitration proceedings and, if needed, guards clients' interests in criminal matters as well. Ott also acts as an arbiter recommended by the Estonian Chamber of Commerce and Industry.

Ott joined Concordia Attorneys at Law in 2002. Previously he has worked in Villu Kõve Law Office, Tallinna Pank, Eesti Ühispank and Saules Banka. Ott has graduated from the Faculty of Law at the University of Tartu, he is a member of the Estonian Bar Association.

The working languages of Ott are Estonian, English and Russian.